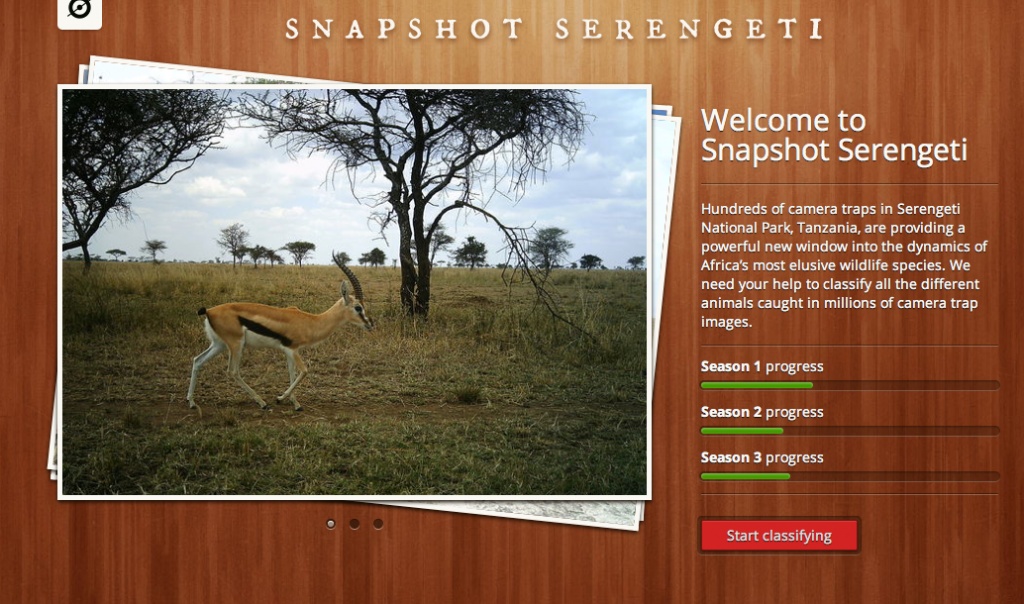 A new citizen science project has been launched by the folks at the Serengeti Lion Project and the University of Minnesota. Called "Snapshot Serengeti," it calls on anyone with an internet connection to help identify wildlife in millions of images caught on hundreds of camera traps stationed throughout Serengeti National Park. Graduate student Ali Swanson teamed up with Zooniverse to create the project. The ultimate goal is to determine how species interact (and avoid each other) in space and time across the landscape, in order to answer fundamental questions about the community ecology of the Serengeti. More immediately, though, the project is all about getting YOU involved in some cool science by helping the researchers get through all of the images and record all of the data!
We have already spent some time on the site classifying the wildlife, and it is incredibly addictive! The website is very user-friendly and you can ask questions if you need to. You have no idea what could come up on the next image, and you feel like you are on a virtual safari in the Mara or Serengeti as you move from photo to photo. So far we have identified lions, hyenas, cheeetahs, porcupines, giraffes, gazelles, hartebeest, impalas, a zillion zebras and gnus, and even a hippo!
So wherever you are over the holidays, take a virtual trip to the Serengeti and start classifying! Who knows what you will find!
For more information, here are the links:
And here are a couple of news stories:
BBC Nature News (Dec 13)
Scientific American (Dec 12)